With events, weddings, parties and entertaining across the board opening up; friends, familys and companies are excited about being able to hold gatherings and celebrations again.  At Inkerman we are regularly providing bespoke gifts for many different occasions, with personalisation and creative design a key part of what we offer ensuring all our gifts remain unique and individual. 
The Inkerman team have shared a few of their favourite venues and events which albeit are somewhat scattered across the country will appeal to a varied budget, number of people to be included and or occasion to be celebrated.  Being based in East Sussex on the Eridge Estate on the outskirts of Tunbridge Wells they have taken the opportunity to hi-light a couple of local favourites too!
OUR FAVOURITE VENUES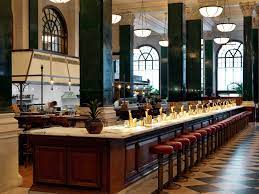 Located in the heart of the City of London, every one of the spaces available boasts period features including walnut panelling and vintage chandeliers, as well as plenty of natural light. Rooms range in size from 21 square metres to 165 square metres, and can accommodate between 4 and 200 people. Food and drinks menus – ranging from cocktails and snacks to four-course dinners can be created by their team.
THE VICTORIA AND ALBERT MUSEUM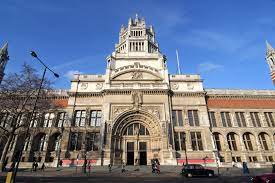 The magnificent gallery spaces and stunning John Madejski Garden combine to make the V&A one of London's most unique venues for corporate entertaining. The Museum is available to hire for a range of events, from breakfasts and private views to fundraising dinners and awards ceremonies.  The V&A is an elegant and exclusive location for your private party or wedding celebration. The areas available for hire provide impressive settings for receptions, dinners and dances.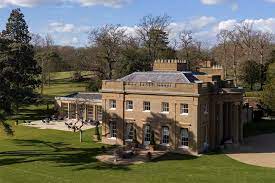 Whatever the event or meeting you have in store, Wilderness have a range of spaces available. From country pursuits to intimate dinners, Wilderness Reserve is the perfect destination for your company or family retreat. Choosing a meeting and event space is easy with 5000 acres to play with. Free from the restrictions of a hotel, the exclusive-use estate is the perfect backdrop for your private event.  
Suffolk is becoming a popular destination for both business and leisure visitors making Wilderness Reserve the perfect corporate retreat within two hours from London. The unique country concept and estates are big enough to host hundreds of guests but also intimate enough for small groups.  For those planning their own or someone else's special event - whether it be a birthday, wedding anniversary, family reunion - being able to bring friends and family under one roof is one of the best ways to celebrate such a momentous occasion.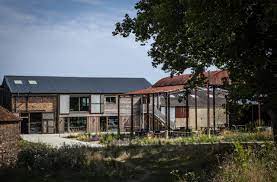 Whether you want to hire the whole site for a special occasion or if you'd like to organise an event in the restaurant, Tillingham is a unique place.  The private dining room and the oast room studio, also make great venues for away days and seminars.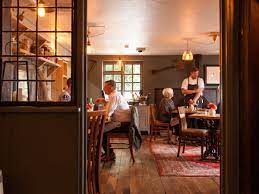 Named as one of the best restaurants in Kent, The Small Holding restaurant in Kilndown is nestled in one acre of beautiful countryside.

With growing, foraging and cooking at the heart of everything they do, the kitchen maintains a unique connection between farm and table, and prides itself on being able to serve up honest food that is full of seasonal imagination and flavour.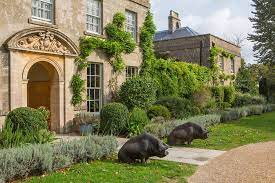 The Folly is the largest of the private dining spaces and a unique setting for gathering together your nearest and dearest! Described as a  'semi-restored chic hideaway', The Folly is tucked away within the gardens and food is from the Kitchen Garden and Wood Oven.  There are other room options available we just liked this one!  
Great for when you are after something just a little different! There are 8 Pig Hotels in total so browse the link to find your nearest, The Pig Hotels
A FEW OF OUR FAVOURITE EVENTS...
The Royal Academy Summer Exhibition